Transcription Service
With a team of high-experienced transcribers, Mobico assures that your audio and video content are converted into written documents with high accuracy and cost-effectiveness. We also provide transcription translation service at reasonable price.
— WHAT IS IT AND WHY IS IT IMPORTANT? —
Transcription is the process of converting audio or video recordings into a plain document. And it may include timestamps that determine when the text is spoken in the video.
There are two primary types of transcription: Full verbatim transcription (records the audio word-to-word precisely, including sound effects and all utterances) and clean verbatim transcription (removes the parts from the video or audio file without changing the meaning of the recording).
Offering professional transcriptions bring numerous benefits for your firm. Firstly, while search engines can't index the video content, an interactive transcription of your materials will help SEO and drive more traffic to your site. That means users can search for keywords within the transcript and easily find the video they are looking for. Besides, it is also a powerful way to help your audience pay attention to the conversation. The transcript text will be written down precisely words as spoken in the recording. Therefore, this service will deliver your message more clearly and guide viewers that create a smooth experience. Finally, including transcripts for audio or video make your content reach more audiences, especially deaf people.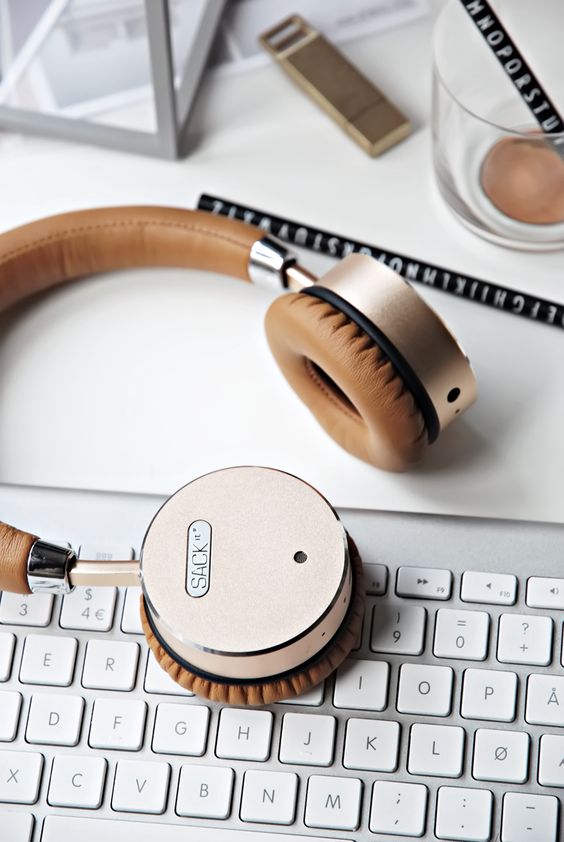 MOBICO's Transcription Service
WHAT WE DO We provide audio/ video transcription service for a variety of content like interviews, podcasts, webinars, and lectures. Our team of experienced transcriptionists follows your requests to transcribe the materials and help you achieve your goals. We guarantee high-quality and fast turnaround times for our clients, regardless of the format or language. We are also committed to confidentiality and security, ensuring that all content is treated with the utmost care and privacy.
Types of Transcription
If you want to record a word-to-word of the spoken language in your materials, we can help you with a full transcription service. With a team of experienced transcribers, Mobico will give you a precise transcription in written format, including filler words like "um", "mm-hmm", "you know", etc, incomplete sentences and even sounds like throat clearing and laughter.
Clean transcription (also called Clean verbatim transcription) is used when you need to extract the meaning of what was being said in your audio video. During a clean verbatim transcription, Mobico's expert transcribers will remove all filler words, sounds like coughing or signing and edit grammar mistakes. With the transcription result being clean, your target audiences can easily grasp all essential information in your materials.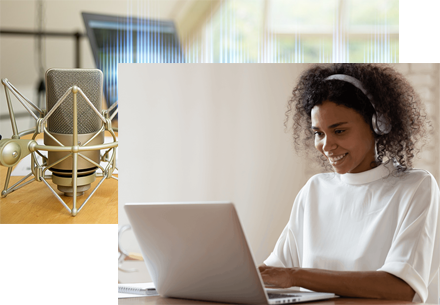 Our

Transcription

Process
We have a streamlined process to ensure that we deliver accurate and high-quality transcriptions for all of our clients.
STEP 1

Check media content & Quoting

After receiving your files, we analyze the source video or audio quality to determine the length, language, and complexity of the project and your requirements to give you reasonable rates and deadlines.

STEP 2

Requirement confirmation

When you approve with our transcription package including rates, deadlines, we will send you a contract to sign.

STEP 3

Transcribe from video originals

Our transcribing experts will listen to the audio or video and transcribe it into a written document following your choice of services (full transcription, clean transcription).

STEP 4

Review transcribed text

Our transcribers will check carefully and edit all errors in the transcribed text.

STEP 5

Translate transcripts into required languages

We translate this transcribed text into the required foreign language(s), while ensuring the translation is accurate and culturally appropriate.

STEP 6

Timestamp as required

We insert the time in minutes and seconds into a transcript at regular intervals.

STEP 7

Review / Approval

The final result is then proofread to guarantee a faultless transcription version before delivering to you. Besides that, we also make suitable modifications if you have any feedback.
Supported

Industries
Our team consists of subject matter professionals providing audio/video transcription service for a wide range of fields.
Medical
Biology
Legal
Machinery
Healthcare
Pharmaceutical
Marketing
Education
Automotive
IT
Banking & Finance
Why

Choose

Us?
MOBICO's key offering and supporting services are the reasons why you should choose our transcription service.
Customized Services

At MOBICO, we offer customized services for our customers with multiple options, from languages, captioning formats, editing to encoding. We pair you with expert transcribers in your sector, who can advise you on what works best for your project.

The Human Touch

We use traditional methods while providing the subtitling services – human. So, whether it is a joke or a moment of tension terrifies, our human translators can give touching, hilarious, and breath-taking translated videos that are authentically for local culture.

Cost-saving

With Mobico's transcription service, you can receive the highest qualified outcome at the most reasonable cost.

Secured Information

All projects handled by MOBICO are secured by a Non-Disclosure Agreement (NDA), so our clients don't have to worry about a leak of information.
Frequently Asked Questions About
Transcription Services
The exact time of each video depends on various factors, such as the clarity and quality of the audio, the number of speakers, and other factors.
The price for our transcription service depends on:

Project volume
Speaking speed
Length of the files that need translating
Language Pair
Industry expertise
Technical Complexity

So, the best way to get the exact price for MOBICO's transcription service is to contact us and send us your file or describe your project. Once we receive the information, we will contact and give you a free consultation with the quotation of your project.
We understand that our clients have their own unique preferences and requirements for the formats they need, which is why we offer various format options to accommodate their needs. Whether it be audio files, video files, or text documents, we are committed to providing our clients with the format that works best for them.
However, after years of experience in the language industry, we have noticed that most of our clients prefer to receive their content in SRT files and video file format with the subtitles already burned in.
We offer various payment options to provide convenience and flexibility to our clients. You can choose to pay through Wire transfer, PayPal, and Pioneer, depending on your preference and location.