Pharmaceutical Translation
Our team includes native specialists who know the industry can ensure classified, comprehensive, and reliable pharmaceutical translation and localization services for our clients.
Pharmaceutical Translation & Localization Services
— WHAT IS IT AND WHY IS IT IMPORTANT? —
Pharmaceutical translation services are written translations prepared at various stages of drug development. It might sound hard to believe, but translation services play a critical role in the pharmaceutical industry as it contributes to the process of bringing newly developed drugs to the global market.

From research to drug manufacturing and labeling, it is essential to maintain high-quality translation services. In addition to its vital role in the distribution of drugs worldwide, accurate translation is imperative in keeping consumers safe.

The pharmaceutical industry is bound by multiple rules and regulations, which vary from country to country. This is one of the reasons why pharmaceutical translations have such a unique niche in the translation industry. A small mistake could lead to a financial loss, a lawsuit, or even loss of life. Therefore, to prevent irreversible consequences, translation services with several layers of quality control are necessary.
- MULTILINGUAL TRANSLATORS
A team of experts that provide high-quality pharmaceutical translation services
As mentioned, the pharmaceutical industry is a particular field where a small error in translation could lead to irreversible consequences. If the translators have no experience in the area, they might encounter equivalence issues and produce mistakes that might lead to financial loss, lawsuits, or even put someone's life in danger.

To avoid these risks, instead of choosing unreliable and uncertified language service providers, we advise you to seek out experts with real-life experiences at MOBICO. We have over 40 years of experience working with all types of medical, healthcare, and pharmaceutical documentation. We assure you of quality and error-free translations that help you achieve your global goals.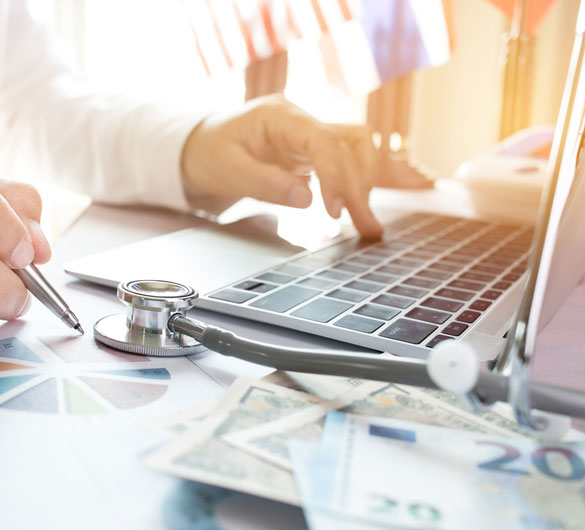 Who needs pharmaceutical translation services?
MOBICO has provided services for clinics, hospitals, pharmacies, medical facilities, pharmaceutical companies, drug manufacturers, research organizations, etc. Within 40+ years of working in the industry, we guarantee our customers a fast, accurate, and error-free translation.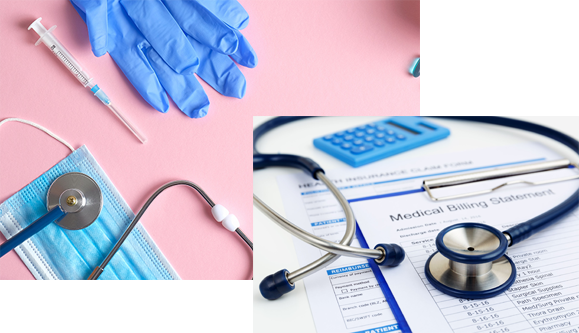 MOBICO's Pharmaceutical Translation Services
WHAT WE DO
For more than 40 years, MOBICO has provided translation services for many organizations and companies. From clinical tests to medical research, we guarantee fast and error-free translation with 24/7 support. Moreover, our quality assurance process and strict procedure that comply with internationally recognized standards will ensure you with 100% accurate translations.
We translate materials into more than 180 languages.
We provide 24/7 support regardless of where you are.
All project information is kept confidential with a Non-Disclosure Agreement.
Guarantee to provide you with 100% accurate translations that comply with the international standards, including ISO 9001 and ISO 17100.
Type of content we support
We provide translation services that cover a wide range of documents.
Clinical Research
Clinical Trial Documents
Protocol Documents
Training Documents
Patents & Manuals
Drug Packaging & Labeling
Patient Information Leaflets (PIL)
Summary Of Product Characteristics (SPC)
Our Advantages
We guarantee to provide you with highly qualified and skillful linguists with years of experience translating in the medical field.
Possess a BA, MSc., Ph.D. degree majoring in medicine, pharmaceuticals, clinical testing, and more.
Years of experience working directly at hospitals, clinics, pharmaceutical companies, or in the general medical field.
Experience in translating for different projects and familiar with various document types such as instructions for use, medical record, research, and more.
Client Success Stories
We embrace holistic development and support to become a first-choice Language Service Provider within our sectors.
Korea Confirmity Laboratories

Project: Translating and Editing Documents
Client's introduction: Certified testing institutions in safety, environment, medical devices, bio, etc.
Category: Translation, DTP
Material: ISO specification documents
Language: EN – KO

Roche Diagnostics Korea

Project: Translating, Proofreading and Editing Documents
Client's introduction: Company that supplies products and services for early detection, prevention, diagnosis, and treatment monitoring of diseases
Category: Translation, DTP
Material: Bid-related documents
Language: KO – EN

Guerbet Korea

Project: Translating and Proofreading Documents
Client's introduction: Medical company that researches, develops, and produces medicines in the field of radiology
Category: Translation
Sector: Medical
Language: KO – EN
Meet our translators
Get to know our certified and experienced medical translator!
KS

Language: Thai/English

KS has a master's degree in public health. His in-depth knowledge of public health and life sciences enables him to translate technical documents. He also has long-term experience in translating and editing various publications for organizations and social networks.

MK

Language: Thai/English

MK is an enthusiastic, passionate, reliable, and punctual translator. With more than 15 years of experience working as a doctor and anesthesiologist, she can conduct professional medical and technical translations. Being a native Thai, she is also capable of proofreading in Thai and English.

YJS

Language: Korean/English

YJS boats expertise in advanced translation and interpreting studies. With a degree in Pharmacy, she has intensive experience with medical, pharmaceutical, and chemical contents. This provides her with advantages in translating specific documents relating to these fields.

LKT

Language: Vietnamese/English

With a Medical Doctor's degree and working experience in the medical field, LKT is an efficient and punctual translator. Her deep understanding and experiences in clinical, medical, pharmaceutical, biology, and life science allow her to work with highly technical projects.